Our Mission Statement: At Federal Resume Writers we are dedicated to providing our clients with top-notch resumes and only the best possible customer service!
We maintain up-to-date files on the latest federal requirements and provide some of the best researched and well-written resumes offered online!
Why Choose Federal Resume Writers?
We provide top-notch resume writing services
We have a friendly, supportive customer service
We offer a one on one resume writing consultation
We provide a customer service guarantee
We are affordable! Our resume writing services are of the best quality!
Proven Passion, Excellence and Results
At Federal Resume Writers we pride ourselves on our proven results! We are zealous about our work and strive to achieve excellence in meeting the most stringent and detailed government requirements while writing each and every resume. Our federal fesume Writing service offers you detailed, professional and flawless resumes that will meet your needs!
We offer the following resume services:
Federal Resume Services
Knowledge, Skills and Abilities (KSA) Services
Executive Core Qualification (ECQ) Services
Cover Letter Services
Editing Services
Interview Coaching
Free Revisions!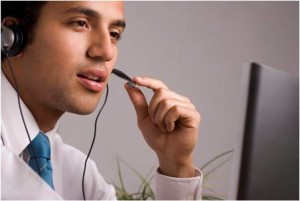 At Federal Resume Writers we have produced hundreds upon hundreds of top-notch federal resumes to clients all over the United States. Our excellent customer service, timely results and professional resumes have earned the trust and loyalty of our clients.
Federal Resume Writers always offers a one-on-one consultation to gather important background information needed for your resume. This allows them to develop a perfect, customized document for any specified federal position. If any government requirements change unexpectedly, our passionate and dedicated resume writers will gather the necessary information to be certain that you are not rejected as a applicant for any technical reasons.
Professional, Passionate, and Precise
Developing a federal resume can be a difficult task for an individual without experience in resume writing. Do not leave your future career success to trial-and-error or even chance! Always trust professionals to ge tthe job done for you!
Allowing our Federal Resume Writers to help you will improve your chances of getting the position you want!
Our writers are here to provide you with professional, passionate and precise resume services you deserve!
We want you to ace the interview!
We offer Federal Resume Writing services for a wide range of jobs:
Financial Administration
Administration, Management
Marketing
Clerical, Secretarial
Maintenance Technicians
Communications
Law enforcement
Education/ Foreign Affairs
County Clerks
Fire Fighters
Lawyer
And More!
If you are looking for the best resumes, Federal Resume Writers is the company that will work for you, with you all the way!
Take your time a tour our site to find out what federal resume writing services we can offer you!