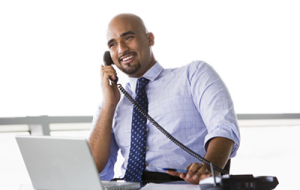 This page is dedicated to answer all the questions that you might be having about federal resume writing. It contains questions and answers on how to write a federal resume. If not satisfied, contact our online professional federal resume writers to get those answers you are yearning for and receive all the federal resume help. Our federal resume experts know all requirements of resume writing.
Does the federal government require a different resume from the one used in the public sector?
Maybe not different but certainly enhanced. Hiring managers in the federal government are looking for some specific information that would not be included in the public sector one resume. Like for each job, they would like to know who was your supervisor and how much you earned; this type of information is not relevant in a public sector resume. Inclusion of social security number, country of citizenship, your federal status and veteran preferences – all this are not necessary or are never required in your regular resume.
What is the difference between a federal resume and a private sector resume?
The information required in a federal resumes are more detailed than that required in a private sector resume and that is why a federal resume will run between three and seven pages or even more but a private sector resumes requires only highlights of your details.
Can I use the same resume to apply for different jobs?
If you are applying for similar job yes but if it is a different job no. different jobs have different specifications they require in a resume and it will be very wrong to use a resume that doesn't match the specifications in your job application.
Why are the job announcements so long?
This is due to law. There are details which must appear in a federal job announcement. This is an advantage to the applicant because all the job specifications are detailed to make sure that you grasp exactly what the hiring manager is looking for. If the information is well utilized, it can make the applicant to come up with a super resume that will make him get that dream job. Read each detail carefully and draft a killer resume to grab the job.
Get in touch with us and we will show you how to write a federal resume and give you useful federal resume tips!