We are a professional federal resume writing service that wants to make your resume stand out from the rest, gets you noticed and called to an interview!
We have many years of experience helping individuals succeed in their federal career search! All of our writers are qualified federal resume experts that are dedicated to precision, quality and efficiency!
We employ some of the best resume writers in the industry! Each of our federal resume writers is specialized in a particular federal field and knows all the latest and up-to-date concepts, terminology, keywords and buzzwords that can make or break a professional resume. We pay close attention to detail to make sure that we deliver a flawless document each and every time!
Federal Resume Writing Procedure
Step 1 –Choose the package right for you! Upon selecting and ordering a service from us we will request additional background information we feel is required to complete your order. Please include the federal government position to which you are applying in the Comments section so what we can assign a writer specialized in that particular field.
Step 2 – A federal resume writer will contact you! Our resume expert will contact you to discuss your targeted position, goals, work history, skills and personal experiences so that all information incorporated into your resume is accurate and clearly reflects you as a candidate. Usually, a writer will contact you within 24-72 hours to discuss your resume and work towards your expectations while taking into account all government requirements.
Step 3 – The first draft! Our experts will write a federal resume that is customized to meet your needs! At this stage it will be only a rough draft that you are free to review, criticize and comment on if you feel that revisions need to be made.
Step 4 – The final copy! At this stage we will contact you with a final draft of your resume. One of our writers will submit it well in advance of the deadline to us so we can complete a quality check. We want to see if the final document meets our strict standards. Your order is not considered as completed until you are fully satisfied with the final product. We will continue to make revisions until you give us your approval.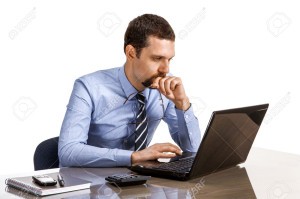 If you are looking for one of the best resume writing services available online and with experts that have in-depth knowledge about your targeted field – you have some to the right place! Our simple 4 step process ensures your order will be completed in a timely and professional manner. For more information about our services visit our writing services page. This page features more information about our experts.
Get your perfect resume with Federal Resume Writers!