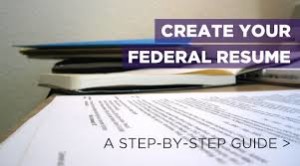 The process required to apply for a federal job can be both time and energy consuming. There are typically more criteria to follow here than with private sector jobs. Following these 7 Steps to Apply for the Right Federal Job can ease this process.
Right Federal Job
Finding the right federal job definitely takes some time and investment on your part. This process can be quite time consuming. There are various steps required to fully prepare for the application process. At the same time, it is important to realize the importance of demonstrating your qualifications. Resumes and KSA's are essential tools to utilize. Learning how to apply for federal job opportunities is vital.
Having professional tools is the best way to attract the attention of hiring official. Your wording and formats will make an impression for you. The documents needed when you learn how to apply for a federal job must be considered. For this reason, following these
7 Steps to Apply for the Right Federal Job is critical
1. Research Job Descriptions
Use information from the job description to show your own expertise. Key words here will demonstrate your abilities to potential employers.
2. List Qualifications
Once you've researched the job description, you will need to list your own qualification. Linking these together is important for each step of the process.
3. Prepare a Cover Letter
Cover letters are used as a basic introduction. This letter is to accompany your resume and should simply introduce you to hiring officials.
4. Design Your Resume
The design of your resume should maintain that of a federal style. It is necessary to use wording that is descriptive and concise.
5. Format KSA's
The format of your resume must be used to address position qualifications. Your wording choice here is extremely important because it connects experience to the job description.
6. Learn About the Agency
Newcomers to an agency should learn as much as they can about it. This will prepare you for either telephone or physical interview opportunities.
7. Plan for the Interview
Studying your KSA and resume details is important to this step. Interviewers will use this information to converse with you when they're considering you for the position.
Individuals who follow these steps will be well prepared to secure a new position. Discovering how to apply for a federal government job takes research and time. One short cut for applicants is to get a professional KSA writer to assist them. This could mean the difference of coming close or receiving a job offer.
Image credit: http://gogovernment.org/