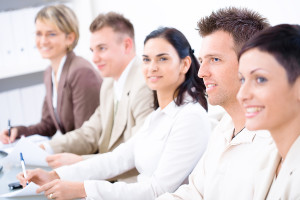 A federal job application can take over 3-6 months to process depending on the department you are applying to. Have you received the response you were expecting? Did you feel you had met all the necessary minimum job requirements and even exceeded them? Did you submit all necessary supporting documents? In this situation there are usually only two possible explanations: 1. The government has filled their internal quota OR 2. Your resume might have needed improvements.
Quite often, even a simple spelling mistake or unclear sentence can make a government recruiting agent throw it aside. Since there are hundreds of applications for any single position, agents spend a minumum amount of time browsing through a select few. Consider our comphrehensive federal resume critique to address any issues you resume may possibly have and maximize your chances of landing a federal job!
Comprehensive Federal Resume Critique
Our federal resume writers can help you achieve a competitive advantage!
Our professional federal writers know everything there is about the requirement, job application and hiring processes. We can provide you with the tips and tricks you need to improve your resume ang get hired. We know how to position you as a perfect candidate depending on your individual assets, experiences and abilities. We know how to write a resume that registers as an ideal match by automated screening systems and gets it into the hands of someone who will read it.
Our friendly, customer service team is available 24/7 to answer any questions you may have.
Let Professional Federal Resume Writers Evaluate Your Resume
Your resume may be adequate to secure a job in the private sector but the federal job application process is more complex and involves a higher than average competition. This is why you need a a professional federal resume service that can critique your resume and give you the necessary insight to improve your existing resume. We will bring you closer to those job opportunies you thought were out of reach!Once you place your order with Federal Resume Writers, we will immediately assign an experienced writer that will help you land a job!
Fine-tuning your resume to position you as the ideal candidate is what we do best! A resume critique may be all you need to avoid any further delays in getting a government job! We know what Uncle Sam expects from you!
Federal Resume Writers is here to provide you with the best possible service!