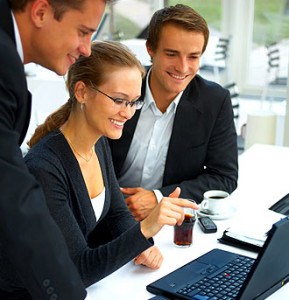 The federal government presents a wide-range of job opportunities on sites such as USAJOBS but not all job listings will be there. The federal government is obligated to publicly list all open job vacancies. However, they are not obligated to post it on the aforementioned site or even on the Internet. Usually, government agencies may post information about a job opening on their own site, under "Careers".
Many qualified individuals do not receive the full consideration they deserve because their resumes do not adequately reflect their actual skills and do not contain the right "buzzwords" to pass through automated resume screening systems.
Choosing to create a federal resume on your own could result in many negative consequences: 1. Your resume may not pass through the computerized screening system and discredited even before someone reads it; 2. You have spent a significant amount of time trying to create a resume through trial-and-error only to miss out on an opportunity or spend your time more productively; 3. Your submission history might be electronically retained by a government agency after an unsuccessful submission or you might have to wait a certain period of time before applying again. To avoid these undesirable scenarios, you need to consider hiring a reputable, professional and experiences Federal Resume Writing Service to create an effective resume that will get you a job interview!
Best Federal Resume Writers Offers only a High-Quality Federal Resume Writing Service
Our Federal Resume Writers are skilled professionals who know what Uncle Sam wants and expects from you! We can help you with the challenge of standing out in the crowd of applicants!
There can be hundreds of applicants for a certain government position! You need to be able to compete with them all in order to get the job!
Applications are screened based on keywords, buzzwords and terminologies and how closely they match those of the job description. Only applications that contain a specific combination of words and phrases are considered for further review. A candidate's resume is usually ranked on a scale from 1 to 100, with 100 being the ideal high score.
Our Federal Resume Writers know all the latest requirements for almost every government position. We have done it all before!
The federal job sector is the most reliable, stable and exclusive employer in the United States! Uncle Sam wants only the best candidates to work for him!
Let us save your time and help you overcome any obstacles of difficulties your are facing! We will position your private-sector skills such that they accurately match the requirements of the federal government position.
Federal Resume Writers will take all the information about your work and educational experiences and tailor it to match any position that you are considering. The resulting product based on your consultation with an assigned federal resume writer will be your best advantage in getting your foot in the door for an interview.
Choose Only the Best Federal Resume Writing Service
Once you decide to work with Federal Resume Writers on your job-hunting endeavor, we will treat your resume with the respect it deserves! You can specify the urgency with which you need a completed and polished resume from us when you place your order.
Our writers are here to work towards your career success!
Federal Resume Writers would be honored to be a part of your next job hunt!