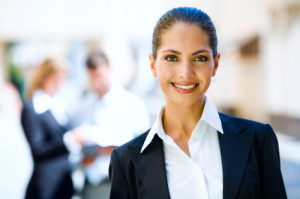 KSAs, also known as Knowledge Skills and Abilities, are a series of narrative statements which are included with federal resumes when applying to government job openings. Think of the narrative statement as the equivalent of an essay on an examination. It is also the selection criteria and process that the government uses to identify top talent to serve in some of the most crucial public administration roles. A KSA is usually rated using a point system, from 1 to 10, so they have to be written persuasively to achieve a higher rank.
KSA narrative statements are generated from your experiences, and are not simply a list of duties. They have to demonstrate and complement the experiences you list on your resume while at the same time make it interesting to stand apart from competing job candidates.

Best KSA Writing Service from Top Federal Resume Writers
Because KSA narrative statements are so specific, it is a time-consuming and overwhelming activity, which takes hours of research to determine the requirements that will prevent your federal resume from being disqualified. Consider letting us do the work for you because our team of federal resume writers have credentials such as they have credentials such as Certified Master/Advanced/Federal Resume Writer (CMRW/CARW/CFRW), so they have written thousands of KSAs.

At Federal Resume Writers, our team of federal resume writers have years of experience, and have detailed familiarity of federal hiring guidelines. Our experience which we have accumulated from writing federal resumes has enabled us to develop a proven formula, and we use examples from your experience that provide specific answers to the job announcement. And if necessary, we will email you questions to gather additional information. We work closely with you to write KSAs from your experiences that will show hiring managers the scope of your expertise. We are experts at writing strong, clear, coherent narrative statements to greatly increase your application rating by targeting a specific job announcement based on Federal guidelines.

When we write KSAs, we also think of ways that we can save you money, so we write your narrative statements in such as way that you can use them for similar job openings without compromising their effectiveness.
KSA narrative statements that we write for you will:
Demonstrate your value to the federal agency by selecting the best examples from your experiences that showcase your abilities with clear and concise answers.
Create, design, and format your answers to align with your federal resume.
Have strong, relevant, high impact content that is visually-appealing.
Ensure the KSA statements are correct for GS-levels and SES levels.
We will edit and improve upon what you have to ensure the best possible demonstration of your education, expertise, skills, and abilities.
To get the process started, simply contact us and send your resume and the job announcement.