Our Federal Resume Writers…take pride in Uncle Sam
Choosing a professional writing service from among the multitude of options available on the Internet is certainly no easy task. There are hundreds of services available online today offering a countless number of different options at varying prices.
If you are looking to apply for a federal position then you need a high quality federal resume writing service from Federal Resume Writers!
We take great pride in offering you one of the best possible services available online! An average resume can be about 4-5 pages in length and our federal resume writers can spend up to 10 hours drafting, writing, editing, formatting and polishing to deliver the best possible product!
Many of us may find writing in and of itself to be difficult task to undertake. To write about ourselves in the objective manner expected in a resume may be an even more daunting task. Leave the writing, editing and formatting to us! Our professional writers work full-time to deliver the best possible results! They have the skills of merging both creativity and technical writing to produce a document that lays out your entire life on a few pages!
Choose one of the best, dedicated and committed federal resume writing services!
We work towards your success!
Our Federal Resume Writers…know what Uncle Sam wants
Our federal resume writers are some of the best professionals available and specialize in specific government sectors. They know what our government expects to see in a resume and how to meet all the requirements of a targeted job. We provide resumes to all federal civil, military and police positions and encompass a broad range of categories. Below is a sample of some of the main federal government departments in which our clients usually seek employment:
Finance Administration
Judicial and Legal
Police
Corrections
Air Transportation
Public Welfare
Health
Social Insurance Administration
Parks and Recreation
Housing and Community Development

Natural Resources
National Defense
International Relations
Postal Service
Space Research and Technology
Libraries
U.S. Secret Service
U.S. Coast Guard
Bureau of Customs and Border Protection
FBI
Our federal resume writers take pride knowing that their resume helped a client get a government job.
Our professional federal resume writers are educated, productive and multi-faceted individuals who try to keep up to date with changing government standards, network regularly in search of new strategies and research all aspects of the government sector you are applying to be certain they have included all necessary keywords, buzzwords and terminologies!
Our Federal Resume Writers…see you working for Uncle Sam!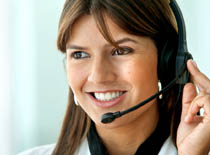 Our writers understand your needs and our goal is to help you great, rewarding job with the United States government! We are certain you have something to offer Uncle Sam and we want to help you achieve it!
We also understand that you may need your resume as soon as possible so as not to miss an a job opportunity. Not to worry! Our resume writers have a 24-72 hour turnaround time to ensure you get your resume when you need it.
Our Federal Resume Writers are… the Best of the Best
Our writers are experienced, highly skilled individuals who want to help you make the most of your career!
Federal Resume Writers is dedicated to providing the highest quality services possible.
We want to provide you with a personalized federal resume that will reflect your desire to work within and for our government.
Our federal resume writers know that you want to be the best and among the best! Order a resume from us today!