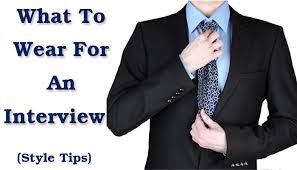 It is difficult to make another first impression after you've met someone. This is why dressing for success is paramount. The apparel that you wear and the way that you look should follow the job interview dress code. Federal positions require professional clothing. This is what you must wear for the interview process.
Dress Code:
The documents that you use to get an interview with the federal government are important. These show your knowledge, skills and abilities. They connect your past professional experience with the tasks related to the new position. The words that you use in your KSA and resume serve to make one sort of impression for you. Your physical apparel for an interview will make another. The dress code for interview meetings is business attire.
This is a way for interviewers to determine what you will be like in a professional setting. The clothing you wear is not just for the interview. It is a tool to ensure hiring officials that you will fit into a federal environment. Business attire can include suits for men and women. There are other acceptable items for these dress codes. Avoiding the wrong clothing choices is one way to succeed in making the right impression.
7 Tips to Avoid Mistakes in Federal Interviews
Choose Business Clothing
Wear Professional Shoes
Dry Clean Outfits
Iron Your Apparel
Select Complementary Accessories
Tailor Hair Styles
Coordinate Colors
Beyond making a first impression, applicants want to secure a federal job statistics. For this reason, it is important to prepare ahead of time. Wearing business attire is one way to make this impression. A formal dress code for interview days is just as important as the right documents. Providing professionally written documents, like KSA's, makes another impression. Professional writers can help you to best showcase your abilities. Their expert writing skills will assist you in demonstrating that you are the right applicant for the job.
Image credit: http://jumpintojobs.wfbc.org/interviews/