Federal Resume Writer Who Understands Your Needs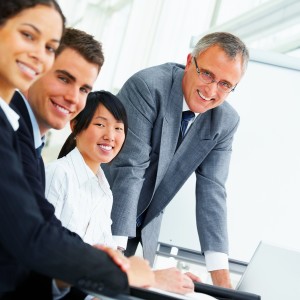 Getting a federal job has a number of perks, you get excellent benefits and often good hours, but one of the difficulties is that getting a federal job can be very difficult. There is a lot of competition for each position, especially in today's tough economy, and they are often very selective in who they will choose for their positions. Our federal resume writer understands that crafting your federal resume to apply for a federal position can be especially nerve racking because of this competition, your resume has to truly distinguish you from the masses of applicants and convince them you're worthy of the position, and will thrive in their work environment.
Help from a Professional Federal Resume Writer
Crafting a resume is one of those things you can drive yourself crazy trying to perfect and chances are no matter how much work you pour into it, it will never get to that level, at least in your eyes. You're left with a couple options: slave away endlessly on your resume hoping to get it to a level that will ensure you the job or you can enlist some outside help. That's where we at Federal Resume Writers come in, we want to get you the perfect federal resume you deserve and all but guarantee you the job. Our federal resume writer wants to save you the time and hassle of having to endlessly tinker with and perfect your resume in the hopes of getting it up to par. Visit ksaservices.net and your personal federal resume writer will help you with any part of the federal-job-getting process, from interview coaching, resume writing or editing, KSA writing, or any other part of the process you may need help with.
Get that Federal Job Hands Down with Your Federal Resume Writer!
Federal jobs can be more than worth the trouble of the resume process, if you bring it to us you boost your chances of getting the job while saving the time and worry of having to slave away at your resume, and time and worry are two things few people have to spare these days. That federal job can be yours, all for an affordable price and with great customer service at Federal Resume Writers dot Net!
Let our professional federal resume writer start crafting your perfect federal resume today!