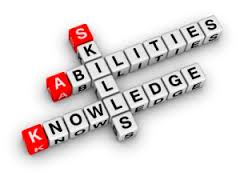 According to IBIS World, there were more than 77,000 document preparation companies in the United States. Among these companies are those that prepare KSA documents. Millions of applicants both nationally and internationally solicit these services. One of the primary problems for customers is researching companies to find those who are ethical and trustworthy. SES ECQ writing services can be reached by screening websites.
KSA Writing Services
KSA writing services fits into the document preparation industry that earns $4 billion annually and employs more than 112,000 people. These companies assist their customers by preparing documents, such as, KSA's and resumes. Professional writers are a part of this staff structure and work to provide customers with documents used in the hiring process. These writers are skilled when it comes to using wording in a creative way to address the knowledge, skills and abilities of each customer.
Individuals, who are applicants for the wide array of federal positions, need more than standard resumes to qualify. These are often positions that exist in governmental agencies in different segments of the federal system. It is important to utilize position description information to show your experience and qualifications. The wording and format of your KSA for case manager must connect with the position and showcase your proficiency in the field. When you use ksa writing service assistance, you enlist the help of experts.
Securing an Interview
One of the most important objectives to applying for any position is the ability to secure an interview. There will be many applicants that are unable to accomplish this feat. It is important to note that without thorough KSA writing, it will be impossible to grab the attention of an interviewer. As you research companies that prepare these documents, you should look at the services they offer. Their knowledge of the documents and the process required demonstrates attention to detail.
Getting the Position
Studies show that early applicants are the ones who generally interview and go on to get positions. Many of these individuals are people who have hired professional KSA writers. Even good writers struggle with the details necessary for these documents. Experts in the field can take the hassle out of the creation process. Once you've gotten the position, you will realize your investment was worthwhile.
Hesitating when it comes to getting KSA writing assistance could mean losing an opportunity. Federal positions have opening and closing dates that are seen by thousands of applicants. Your best chance at attracting the attention of hiring officials is to be an early applicant. Hiring professional KSA writers is the smartest approach in order to get the position you've been looking for.
Image credit: http://www.bestresumewritingservices.net/best-resume-writing-services-that-write-ksas/