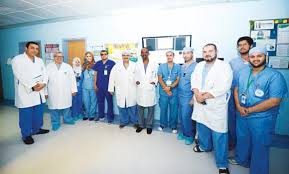 Your KSA will make an impression even before you meet a potential employer. This is why nurse KSA writing for medicians is so important. Applicants for federal positions in the medical industry are competitive. The way you describe your skills and expertise could make all of the difference in securing employment.
KSA Medical Writing
There were more than $600,000 physicians and medical doctors in the U. S. in 2012. As the population ages, so do the need for experienced medicians. KSA medical writing requires you to describe not only your knowledge, skills and abilities. This is an opportunity to stand apart from applicants with similar backgrounds. The way that you describe your work and accomplishments may be the difference from getting the position or simply making the best qualified list.
There are many federal medical facilities that are looking for experienced physicians in the industry. Some of the best applicants will be able to show diversity in their expertise and past employment. This may even include those with military experience in this field. Use your ksa information to secure the position that you want.
Learn from the Position Description
The position description, for medical employment with the federal government is very important. They include information that is paramount when it comes to ksa medical writing. There are key words that relate to the work of physicians, medical doctors and other similar positions. This area will help you to include qualifications that employers are focusing on the most.
Highlight Educational Accomplishments
Many individuals with medical backgrounds have similar educational experience. This doesn't mean that you can't make yourself stand out. Showcasing awards and special achievements in your KSA is important. This may mean finding a way to word academic information in a descriptive way. Those with recognized milestones, like cum laude, should include them in their KSA.
The tips above show how essential the wording in KSA's is. At the same time, it is important to keep your information concise. Hiring officials are often limited in the time they have to review this information. It is easier to address these issues by getting the assistance of a professional KSA writer to ensure its quality.
Image credit: http://www.saudihealthandbeauty.com/en/news/62