Good KSA Writing Is Essential for Federal Job Application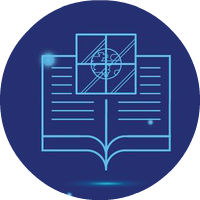 KSAs (Knowledge, Skills, and Abilities) are special requirements that are often included in federal job vacancy postings. To submit a successful application for these federal job postings, a KSA statement demonstrating your qualifications match the jobs defined KSA must be included in your application package. Many federal job openings may have a list of several KSAs which will require a separate KSA statement for each. It is often difficult to determine what precise specialty is required when viewing a job posting, and you need to make sure you are clear as to what is required before you start writing your KSAs. Some basic criteria for writing KSA statements include:
Write using the first person
Use a narrative style of writing
Write clearly and concisely with no access "filler"
Use examples that demonstrate knowledge, skills, and abilities rather than lists
Make sure it is clear to the reader how your examples are related to the KSA
Writing KSAs can be difficult, especially the first time. One option to consider is using a professional KSA writer for any KSAs you need. Our service has been providing first rate online KSA writing services for many years and we are among the top KSA writing services available.
Services Our KSA Writers Provide
Our KSA services offer writing and editing of documents required for federal job application. Services we provide include:
KSA and ECQ writing and editing
Federal resume writing and editing
Cover letter writing
LinkedIn profile development
Whether you need help with editing a single document, or you would like has to write an entire application package, our KSA editors and writers are well qualified to provide what you need.
Our KSA Writers Are the Best in the Business
The KSA writers we use are skilled professionals and among the best in the industry. Every writer we use has:
Native English speaker fluency
Minimum of a bachelor's degree with many of our writers holding masters or PhD degree in their field.
Extensive experience writing/editing KSAs and other federal job application documents
Thorough knowledge of the entire federal job application process
Our writers can craft completely original KSAs that target the specific job you want and effectively demonstrate your qualifications. Their knowledge and experience can be put to use for your benefit and improve your chances of getting a federal government job.
Great Benefits Are Available When You Use Our KSA Service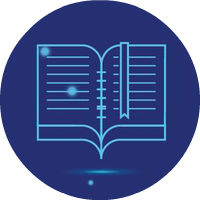 Our first priority is providing clients high-quality KSA and other documents for federal government job application. That in itself is an excellent benefit but we don't stop there. Additional benefits of using our KSA writing service include:
Complete customer satisfaction guarantee
Cheap and qualitative service
Elementary process of order and payment
Friendly and useful customer support
When you need KSAs or other federal government job application documents, contact us and get KSA writing help from the top professionals in the field!