Knowledge, Skills, Ability Are the Recipe for Federal Government Employment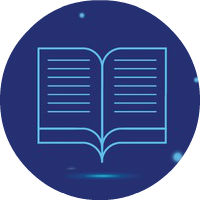 When applying for a job with the federal government, one of the most critical parts of the application package is the KSAs. Knowledge skills attitudes refer to the knowledge, skills, abilities related to a special requirement that applicants must possess in order to qualify for a particular federal job. The term KSAs also is applied to the statements written by applicants that show how well they match jobs defined KSAs. The closer the applicant matches KSAs, the better their chance of being considered for the position.
When reviewing KSAs statements they are evaluated based on:
Knowledge: A body of information that makes an adequate performance of the job possible
Skill: Proficient manual, verbal or mental manipulation of data or things
Quality: Skills are easily measured by a performance test where quantity and quality of performance can be measured
Ability: The competence to perform an observable activity at the present time
It is not enough to possess the required ability, skill, knowledge, or anything else deemed necessary for a job if nobody is aware of it. You must also effectively demonstrate that you are qualified for the position by bringing your qualifications to the attention of the reader in the KSA statement you write. Failure to do so is likely to result in somebody else getting the position even if you are better qualified. If you are not sure of the best way to write KSAs, you may want to consider using a professional KSA writing service like the one our company offers.
Why Our Knowledge Skills Attitude Writing Service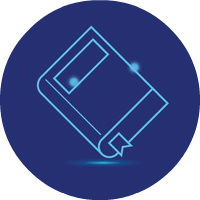 Our knowledge skill and attitude writing services are among the best online services available for KSAs as well as other documents necessary for federal job application. The writers we use are skilled professionals, with extensive proven KSA experience that get results. Key features of using our service include:
Custom KSA and resume writing: The KSAs and resumes we provide are custom written to meet specific requirements and needs. No generic templates
Free KSA revisions: We provide revisions of statements demonstrating knowledge, skills, ability qualifications you possess at no additional charge. Our writer will work with you until the KSA meets with your full approval
Direct writer communication: Unlike many services, we offer direct communication with the writer working on your KSAs
Expert advice for every aspect of the federal job application process
Our writer's knowledge skill attitude service and expertise ensure a well-written KSA that enhances your chances of getting the job that you want.

Federal Job Application Made Easy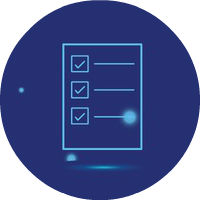 A key reason for the success of our KSA writing service is that besides providing high-quality KSA writing services, we also make the process as simple and problem free as possible. Benefits of having us write your knowledge, skill and ability statements include:
Satisfaction from our services or payment returned
Adherence to strict time limits set by the client
Reliable, secure, and easy to use a payment system
Support team eager to help night and day
For the best online KSA writing services available, contact us and benefit from our federal job application expertise of knowledge skills attitude!