Using Our KSA Writing Service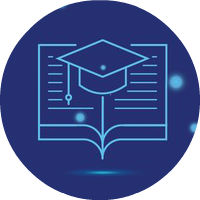 Our service focuses on providing the best quality KSAs and other federal job application documents to our clients and making the process as easy as possible for them. When you use our service for KSAs, federal resumes or any other document or looking for some KSA statement examples, there is a simple five-step procedure that is followed to provide the service you need.
KSAs in Five Easy Steps
Here are the five steps to getting top quality KSAs using our KSA writing service:
[sitemanager-step step="Place your order" style="s-blue"]Using the online order form found on our website, place your order for the service you need. Fill in all the required areas with the necessary information and attach any additional information if necessary. Verify all information is complete and correct, especially your email address as this is how our writer will contact you. When you have ensured all is correct submit your order.[/sitemanager-step]
[sitemanager-step step="Complete your payment" style="s-blue"] Submitting your order will take you to the payment page. Select your method of payment. Our online payment platform is secure and all your information will be kept safe and confidential. Once payment has been confirmed your information will be forwarded to the writer assigned to work with you.[/sitemanager-step]
[sitemanager-step step="Writer contact and works begins on your KSA" style="s-blue"]The assigned writer will contact you to confirm all details. If they need any further information they will also request it at this time. They will then start work on the KSA statement. When you use our KSA writing service you can check on the progress of your KSA at any time during the process.[/sitemanager-step]
[sitemanager-step step="Review and revise KSA" style="s-blue"]First draft of the KSA is sent for your review. If there are any changes you would like made, indicate those changes to the writer. They will work with you until the KSA meets with your approval. [/sitemanager-step]
[sitemanager-step step="Delivery of completed KSA" style="s-blue"]Once all requested changes are made and approved, the KSA will receive a final proofreading to ensure no spelling mistakes or grammatical errors have been overlooked. The completed KSA will then be forwarded to you on or before the date requested.[/sitemanager-step]
Every KSA statement we write is original and custom written to meet individual requirements. Our writers are experienced and have extensive knowledge about the federal job application process and will use their knowledge and experience to your benefit.
Superior KSA Writing Made Easy
Provide KSAs that are of the best quality is our number one priority. We also strive to make using our government KSAs writing services as easy and painless as possible. In order to facilitate the process our service includes:
Guarantees of complete customer satisfaction and on time delivery with all work we provide
Affordable rates for high quality KSA writing. Discounts are available.
Complete customer confidentiality assured
Courteous and helpful customer support 24/7
When you need help with KSAs or any other federal job application document, contact us and get first rate KSA writing with our easy five step process!