Services Our KSA Writers Provide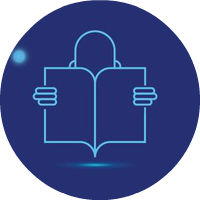 Applying for a federal job will usually require writing one or more KSAs. KSA stands for knowledge skills and abilities and refers to specific requirements that a job calls for as well as the statements that applicants must write that demonstrate they have the knowledge, skills and abilities in a specific area related to that job.Our KSA writing service specializes in writing and editing KSA statements as well as other documents required for federal job application. Our KSA writers services are always reliable:
Federal Resume writing and editing
KSA and ECQs writing
Federal Cover Letter writing
LinkedIn profile development for federal job applicants
Federal Resumes Writing and Editing
Federal resume writing is not the same as writing a resume for other jobs. They are generally much longer and more detailed than the resume you would submit for non-Government jobs. It is usually best to write a resume specifically for the position being applied for. Our KSA response examples and services are well versed in all aspects of government resume writing/editing for federal jobs at every level. Resumes are often supplemented with either KSAs or ECQs and should work in tandem with KSAs to effectively demonstrate your qualifications for a position. We know what should be included in a federal resume as well as the most effective way to present your information.
KSA and ECQ Writing Services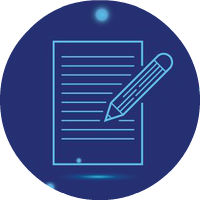 The ECQs (Executive Core Qualifications) are the five executive core qualifications that describe the leadership skills needed to succeed in the SES (Senior Executive Service) and are used to assess executive experience and potential. Basically, they are KSAs for executive level federal positions. Our KSA writers have proven successful experience writing KSAs and ECQs that get results. KSA and ECQ writing must demonstrate that you have the required skills, knowledge and ability for the job you are applying for. With their experience and knowledge of the federal job application process, our writers can write custom KSAs/ECQs specifically for your need targeting the job you are applying for. The federal government has established five Executive Core Qualifications that are necessary skills and abilities for anyone looking for a Senior Executive position. They include:
Leading Change
Leading People
Results Driven
Business Acumen
Building Coalitions
For more in-depth information on ECQ narrative statements please click on the ECQ page of the site.
Federal Cover Letter Writing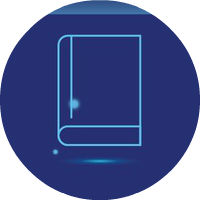 A federal cover letter may be a required part of a federal job application package or it may not. Even though a cover letter may not be required, you should include one in your application package unless it is prohibited in the application instructions. The federal cover letter our KSA writer services provide for you will work in conjunction with your resume and ECQs/KSAs to portray you in the most effective manner and highlight your qualifications for the position.
LinkedIn Profile Development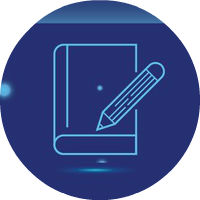 A LinkedIn profile is pretty much a necessity when seeking employment these days. Around 85 percent of employers turn to LinkedIn when they have vacancies to fill, and in order to find the best people, many federal government offices have followed suit. As with other application documents, how you present your LinkedIn profile information can be critical to the success of your application. Our writers know how to optimize your LinkedIn profile and get the most benefit from it.
Managerial and Technical Qualification Statements
Many SES positions require that the job candidate provide managerial and technical qualification statements in addition to their ECQ narrative statements. These two statements are between one and one-and-a-half pages in length, and are specific to the position that you are applying for.
Applying for an SES position and securing the job is a complex, time-consuming and often an overwhelming process because of the requirements and strict government guidelines. However, another major obstacle facing SES job candidates is a certification by an independent Qualifications Review Board. Your ECQ narrative statements are very critical and must be certified and approved by the Board. Should your ECQ package be rejected by the Board, you will get one more opportunity to convince them that you are the correct choice for the SES position. If your ECQ narrative statements get rejected a second time, you have to wait an entire year before you can apply again.
Best SES Writing Services from Top Federal Resume Writers
Let our federal KSA writing services 2019 take the stress out of applying for an SES position, and put together your SES package! An SES resume and accompanying cover letter and narrative statements are critical because it's your only opportunity to secure an interview for a senior level government position. We will work closely with you to create a comprehensive SES package that includes all the required information, showcasing your skills, education, and background in a persuasive manner. Our package includes a cover letter, SES executive resume, ECQs and other narrative statements if required. We will give you everything you need to reach the Senior Executive Services.
Complete Services for Federal Job Application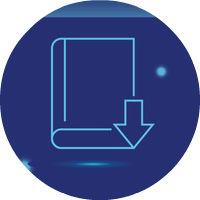 We can provide any of our services individually or as part of a complete application package. All of our federal resume writers have credentials such as Certified Master/Advanced/Federal Resume Writer (CMRW/CARW/CFRW), and some of them have worked as SES federal government employees so they understand the hiring process inside out. That's a major reason why you should choose Federal Resume Writers! Other advantages of using our service include:
Guarantee on all work we provide that it meets all of your requirements
Guarantee of on time delivery
Fair and affordable rates that won't break your budget
Live customer support 24/7
If you need help with any document required for federal job application, contact us and benefit from the knowledge and expertise of our professional KSA writers!