Using Our OPM ECQ Service
Our OPM ECQ service seeks to help any and all applicants interested in applying to the senior executive service to write their resumes and federal resume cover letter in a fashion that best exemplifies the ECQ OPM standards that have been laid out for admission and hiring. The OPM executive core qualifications are quite simple to understand but much hard to genuinely and successfully demonstrate through your written resume, which is why a service like ours exists to help you describe your OPM ECQs. With ECQs, OPM can better understand if who they are hiring actually meets the stringent standards of the American federal government, and that is a clear-cut way to assess those that belong in the hiring pool and those who are not quite yet ready to be considered alongside them.
What to Do with OPM ECQ
Hopefully, your background and accomplishments are full of demonstrations of the OPM ECQ standards, and with some coaxing, you'll be able to provide all the necessary information for those ECQ OPM standards to be accurately described in a resume. If not, then it's time to dig far back into your work experience and draw forth some genuine examples of when you have met the OPM executive core qualifications, thereby allowing us to help you write a resume that accurately reflects that. Even if you don't believe you've met all the OPM ECQs, chances are that your past experience can be spun to sufficiently describe yourself in a manner where it seems like you have. Following are the useful tips about what to do with OPM ECQs:
If you want to apply for a federal senior executive service position, the only way is creating a strong and winning OPM ECQ.
Your ECQ OPM decides either you have strong leadership skills or not? Well, it doesn't mean that if you have any lacking in the leadership skills required by ECQs such as leading change, leading people, result driven, business acumen and building coalitions, you cannot enter into the senior executive service. The only need is presenting your most prominent features in such a way that your weaker areas could be covered behind their light.
For this aim, it is obligatory to pay focus on CCAR (Challenge, Context, Action, and Result) model and build your OPM Executive Core Qualifications by properly answering the four characters of CCAR.
Moreover, by adopting proper tone, right format and best writing styles you can also overcome your shortcomings.
Choose our professional team of writers, who know the art of defeating your inadequacies in your OPM ECQs very well.
These are just a few tips. You have to be very specific and careful. If you have any doubt, hire professionals and make things easier for you.
Demonstrate OPM Executive Core Qualifications
With ECQs, OPM (the office of personnel management) has sought to codify what it really takes to get into the senior executive service. While OPM ECQ considerations are not as cut and dry as, say, a military physical test, their tendency toward the abstract actually makes it harder for you to demonstrate that you have them. That's why our writing ECQ OPM service is so important and so valuable.
Leading Change: The ability to bring about strategic change, both inside and outside of the organization to meet organizational goals. The competencies they are looking for are creativity, innovation, external awareness, flexibility, resilience, strategic thinking, and vision.
Leading People: The ability to lead people to meet the organization's vision, mission and goals. The competencies they are looking for are conflict management, leveraging diversity, developing others and team building.
Results Driven: Ability to meet the organization's goals and customer expectations. The competencies they are looking for are accountability, customer service, decisiveness, entrepreneurship, and problem-solving.
Business Acumen: Ability to manage human, financial and information resources strategically. The competencies they are looking for are financial management, human capital management, and technology management.
Building Coalitions: Ability to build coalitions internally and externally with other Federal agencies, State and local governments, non-profit and private sector organizations, foreign governments, or international organizations to achieve common goals. The competencies they are looking for are partnering, political savvy, influencing and negotiating.
Professional ECQ Writing with Federal Resume Writers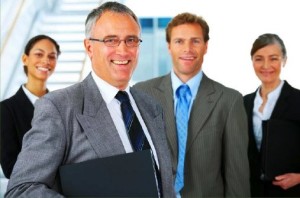 Each of ECQ narrative statement from the five major groups included with your federal resume should be no longer than two pages. The ECQ narrative statements are required for entry into the Senior Executive Services and are used by many departments and agencies in selection, performance management and leadership development for management and executive positions.
The ECQ questions must be written so that your competence in each area and your ability to use these skills is clear and leaves no doubt as to your qualifications. Each ECQ narrative statement should provide specific examples from your work history that demonstrate your qualifications in the area.
Your ECQ narrative statements are very critical and must be certified and approved by the Board. Should your ECQ package be rejected by the Qualifications Review Board, you will get one more opportunity to convince them that you are the correct choice for the SES position. If your ECQ narrative statements get rejected a second time, you have to wait an entire year before you can apply again. And not only that, writing your ECQ statements take a commitment of 80 hours or more, and should be written using the CCAR Writing Model.
 ECQ CCAR Writing Model
Challenge: Describe a specific problem or goal.
Context: Talk about the individuals and groups with, and/or the environment in which you worked, to tackle the challenge described.
Action: Describe the specific actions you took to address the challenge described.
Result: Give specific examples of the results of your actions in addressing the challenge described. These accomplishments demonstrate the quality and effectiveness of your leadership skills.
In an already over-scheduled day, how many executives can find the 80 hours to commit to writing ECQ narrative statements that could be rejected by the Qualifications Review Board? From your work experience, we provide two good examples of your leadership skills for each of the five ECQ addressed and we provide different examples for each of them. Our federal resume writers give specific information relating to your executive leadership experience.
We know all the written and unwritten rules for responding to federal jobs and always adhere to all required guidelines, specifically addressing items in the job announcement. We also ensure that your ECQs do not exceed 10 pages of standard font size and type. Give us a call today and get the application process started for your federal job.
Let our experts write your OPM ECQ narrative statements for you. Contact us for details.