These days federal occupations vary just as much as those in the private sector. These diverse opportunities include positions in the field of case management. Applicants must use their medical KSA information to demonstrate their expertise and to stand apart as a narrow specialist. Showing diversity of experience also allows you the option of being considered for most other occupations, as well.
Case Manager KSA Writing
Case management is an important field that exists in various federal agencies. The Federal Bureau of Prisons and Veterans Administration are two examples of government employers who may review your KSA for case manager. This type of position could involve managing cases related to patients or inmates. It would be your responsibility to develop, evaluate and analyze a program according to the agency's guidelines.
Writing KSAs information should show that you are a narrow specialist. This means using your past experience in a strategic way. It is important to connect with the position description through the words that you use. Hiring officials and interviewers will be looking for specific information about your qualifications. How you describe yourself will impact whether you are deemed a good candidate. Let's take a look at how the wording is helpful to demonstrating your case manager abilities.
KSA for Case Manager: Be Selective in Wording Choice
Social histories and positive and negative case aspects generally factor into case management work. Individuals applying for positions within the federal system should be familiar with what the work entails. Case manager KSA writing must include details about your skills and abilities. At the same time, you need to use words that show your overall knowledge of case management.
Formats that Translate
When you use the right KSA's writing for case manager, you should also consider formats that translate. This is writing that allows you to not only qualify for case management, but for wider ranges of positions. Resume writing should display this diversity, as well. Many employees will consider applicants that can take on leadership roles in their departments. KSA's are effective in this way.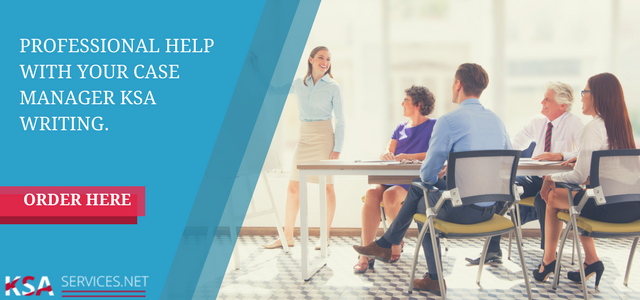 Applicants who want case management positions with a specific study need to have creative wording. Position descriptions may not detail this possibility, so it's up to you to show your abilities in this area. Things, like targeting the application or addressing position criteria, may be challenging. Professional KSA writers have expertise in these projects because they use this form of writing on a daily basis.
Still don't know, how to write KSA for case manager properly? Contact us and get all you need.