How to Create Best Federal Cover Letter?
Usually, applicants get help from federal cover letter template, when they have to write a cover letter. But, it's a wrong approach. If someone else has also used the same template, you will lose the chance to get this job. So, it's always better to write your own federal cover letter. Here are a few steps which can help you to write the cover letter, easily.
First of all, you have to make an outline or a draft. Read the job description carefully and gather some key points, which you should mention in the cover letter. Collect those qualities, which help you to stand out from the crowd.
Start writing your cover letter, with an interesting incident. In the first paragraph, introduce yourself, but in a comprehensive way. You have limited words to write this letter.
The second paragraph is the main paragraph. Here you have to write those qualities of yours, which make you an ideal candidate for this job. You have to tell about your previous experiences, which will be useful for performing well in this job.
In the last paragraph, you have to tell the recruiters that you fulfill all the requirements and you're interested in this job.
You can read some federal cover letter sample, to get an idea about the structure and format, but make sure you don't copy content from any sample. The federal cover letter is very specific, and includes the following details: 
Introductory Paragraph: Statement with the job announcement number, the title of the position and office. This first paragraph should immediately grab the hiring manager's attention and convey the message that you are the ideal person for the position.
In the main paragraph, include a short statement of the application package – federal resume, KSAs, ECQs, and other supplements attached. The focus is on matching your qualifications to the requirements of the position. In order words, what you can offer the office, and your specialized skills and experience that match the job announcement.
Closing Paragraph: The objective of the final paragraph of your federal cover letter is to accomplish four tasks. Direct the hiring manager to your resume, request an interview, indicate a time period when you will follow up, and express your gratitude for their time and consideration, clearly showing that you would like the opportunity to serve using your extensive experiences.
Sample Federal Cover Letter as a Guide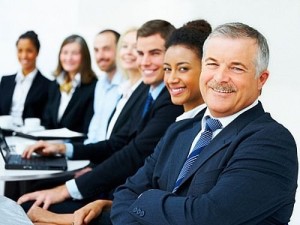 A great federal resume cover letter is the key to getting your resume read. Your federal cover letter is your opportunity to make an excellent first impression with the hiring manager because it allows you to tell a compelling story that explains how your experiences, background, skills, and education relate to the position that you are applying for, and why you are the best candidate. You may know all that already, but what you may not know, is that to prepare a federal cover letter that includes all the finer details necessary for you to get the position, you have to spend time researching the agency you are applying to.
And if at all possible, the person who will be reviewing the resumes. It's the little details that you uncover from your research that will give you an edge over competing candidates. We can help you with that! As our name says, Federal Resume Writers, all we do every day is write federal resumes, so we are familiar with many federal government agencies, ministries and departments, therefore, we know exactly what they are looking for.
One of the things, which distinguishes us from our competitors, is that many of our resume writers previously worked in agencies where they were hiring managers or the person who reviewed resumes. We have insiders' knowledge of the government hiring process. Because of this, when you hire us to write your federal resume, we ensure that your cover letter:
Fills in any gaps in your federal resume.
Is formatted clearly and professionally.
Tells exactly what experiences you have that make you a great candidate for the job.
Is Professional-looking and matches your federal resume.
Gets your resume and narrative statements read.
We Will Provide You with a Federal Cover Letter Sample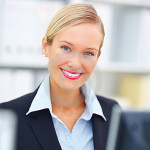 One of the most misunderstood and struggled with aspects of the job application is the federal cover letter. A cover letter is something that is deceptively simplistic. It seems like something that you basically summarize your resume, introduce yourself, and thank the employer for the opportunity, but as a matter of fact, it's much more complex than that. You need to know all the inherent structure and organization of the cover letter, and you need to be able to expand in some way on the representation put forth in the resume. Doing so requires a knowledge of the form and the ability to know how to go about it that few people have, and that's why we're here to provide a professionally written federal cover letter sample to help you.
Take Advantage of a Federal Cover Letter Template to Figure out How to Get the Job Done Right
A sample federal cover letter provides you with one of the easiest and most effective ways to learn how to write your own resume, but it's also crucial that the federal cover letter sample that you go with is well written. If not you can find yourself drawing the wrong conclusions and completing your own resume poorly or downright incorrectly. That's why when you go with a federal cover letter from our service you're sure to get one written by a professional and one that you can count on to show you all the right things!
Each of our samples is handcrafted by a professional and each is reviewed for quality and reliability, so you can count on nothing but the best every time! We offer federal cover letter writing service to our clients. Unlike other service providers, our clients are our priority, that is the reason we offer some unique benefits to our clients.
We have expert writers and editors, who can help our clients in the writing and editing of a variety of documents, related to federal jobs. If you have already written your documents, we can edit them and remove all mistakes.
Our customer support is available 24/7. You can send them an email or call them. They can answer all your questions.
We ask for affordable charges if you hire us. You can also enjoy additional discounts and save more money.
We promise to deliver on time. We understand the importance of time and we are never late.
We offer a money back guarantee to our clients. If you are not satisfied with our work, we can return your money.
You can communicate with our professionals directly.
We can do unlimited revisions, for the satisfaction of our clients.
If you are still looking for a quality federal cover letter sample, call us and we will consult you!